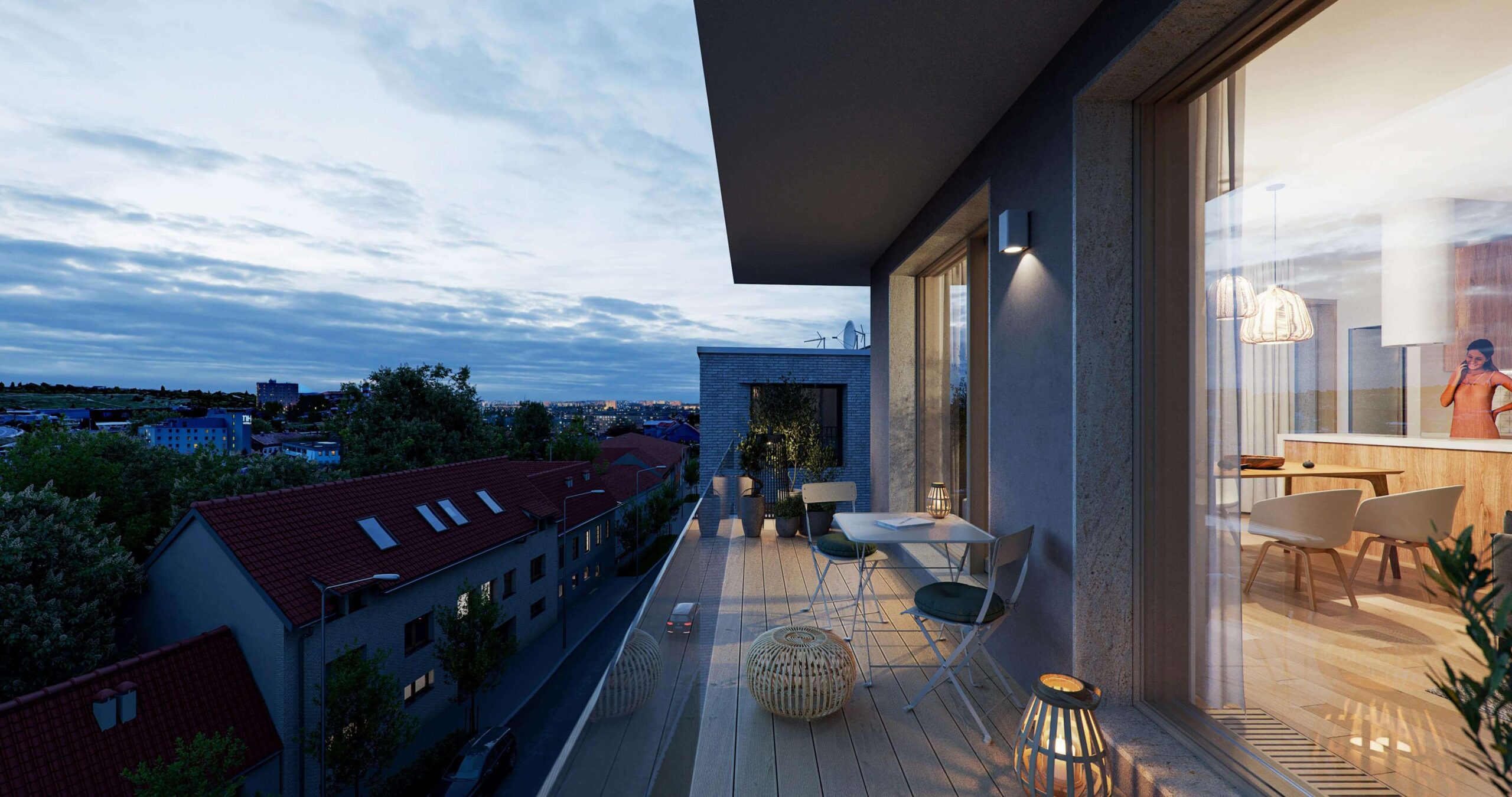 APARTMENT BUILDING
BRNO / CZ
The design of an apartment building in Brno addresses the development of a corner gap in the rapidly changing district of Brno, where low-rise buildings are gradually being transformed into taller apartment buildings. The specificity of this project was the plot, which stood across the street line. In response, a distinctive mass of the building stands forward to the plotline as a console but retreats to the street line and the surrounding buildings on the ground floor and top floor.
author: Vajka studio / Jiří Bužek / Josef Žufánek / Pavel Truhlář
investor: URBAU a.s.
visualization: Monolot