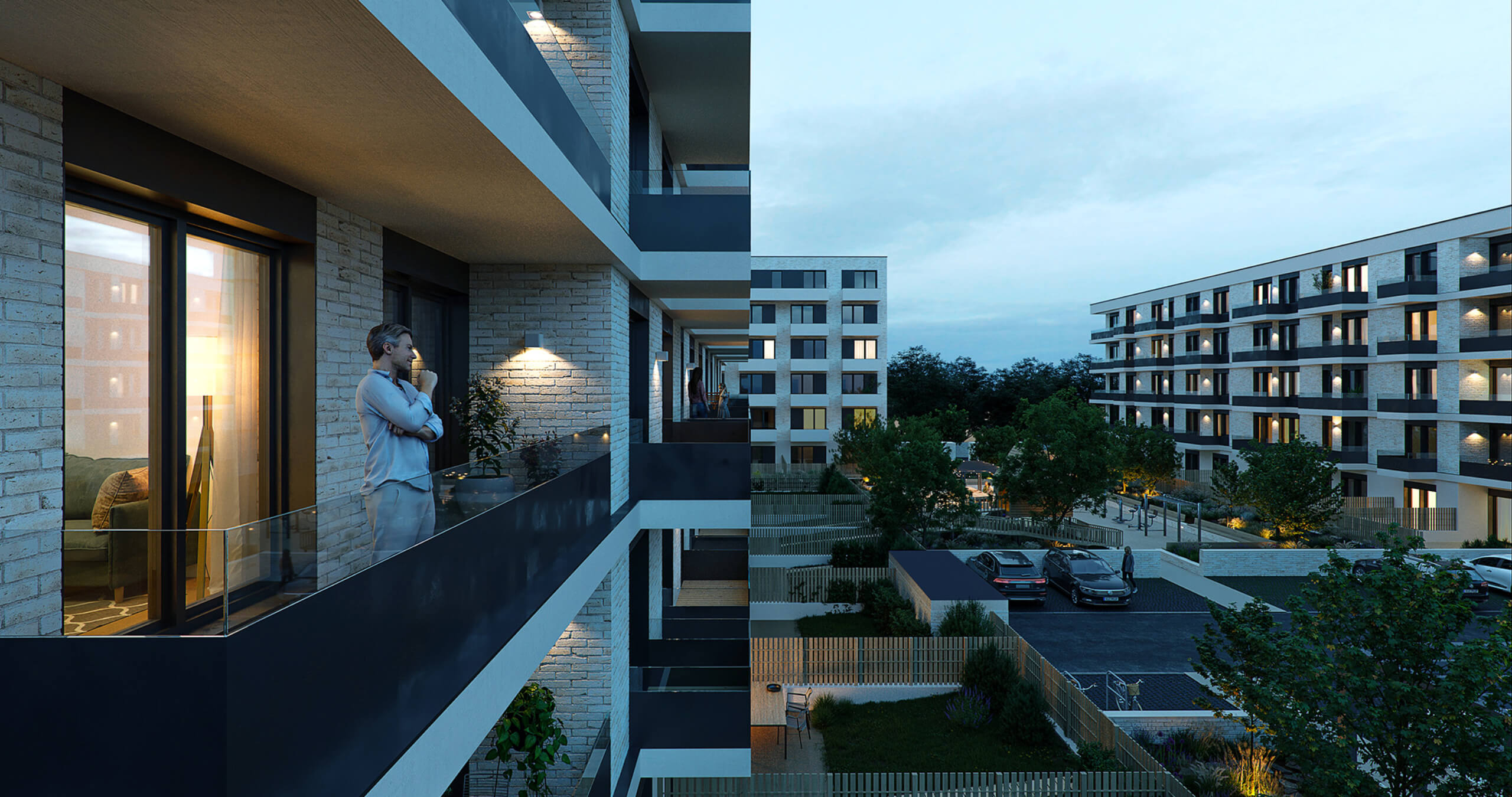 RESIDENTIAL COMPLEX
MODŘICE / CZ
Reconversion of the Modřice brownfield transforms the former Fruta soda factory into solitary apartment buildings. The location of individual blocks creates a quiet courtyard but also respects passage through the area. The design emphasizes a high standard of living and offers extra programmes, such as a shared office in the landscape, community gardens or an area for sport and relaxation.
author: Vajka studio / Jiří Bužek / Aleš Javůrek
investor: Urbau a.s.
visualization: Monolot